Deutsch
Be aware of our peer reveiwed publications
LiN-POSITION IN NEUTRAL explained in a film.
The film answers the most important questions about LiN.
How did the LiN positioning concept come about? What does neutral position actually mean and how does LiN differ from conventional positioning? Dr. Pickenbrock explains all this and much more in the film we shot at the end of 2018 in the LVR-Clinic in Bonn.
We use a practical example to illustrate the experiences of patients with LiN. In addition, you will get a brief overview of what LiN can achieve and how people with reduced mobility can benefit from LiN.
We would like to thank the LVR-Clinic for the permission to film in the clinic rooms. Further thanks to tapehouse-productions for the good cooperation during the film production.
1st Scandinavian LiN module on 23 and 24 February 2019 in Copenhagen
The Scandinavian LiN Group is expanding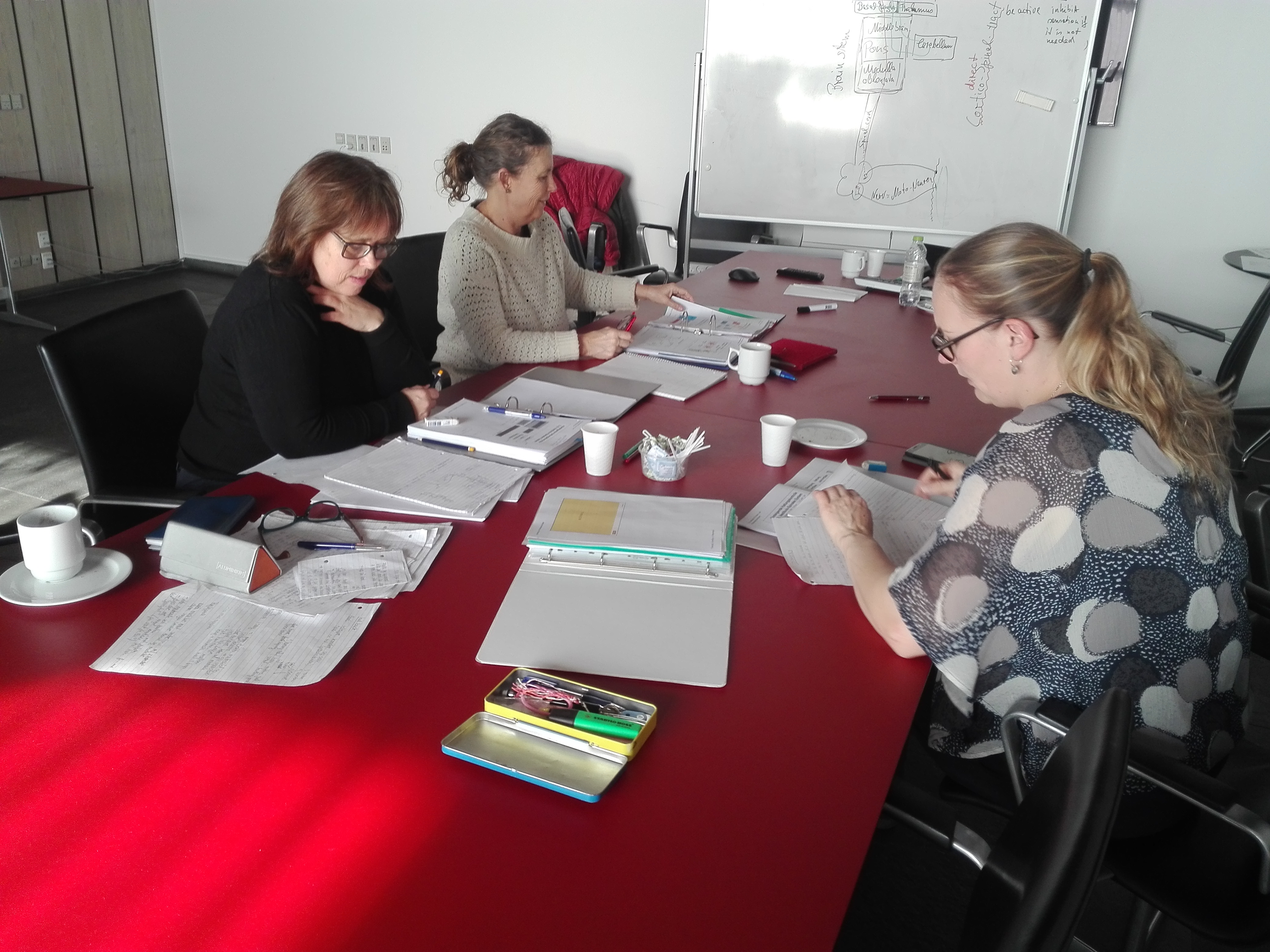 Highly concentrated Gitte Rassmussen, Karin Loje-Nielsen and Wendy Martin (from left) are working on the neurophysiology and muscle physiology module.
In preparation for the enlargement of the early rehabilitation wards, the Hvidovre Hospital in Copenhagen supports the training of Gitte Rassmussen and Karin Loje-Nielsen. Both began the education as LiN trainers at the end of last year. As they speak fluently English, but the German knowledge is not sufficient for a module visit in Germany, a special training mode had to be found. It was decided in advance that Module II (didactics) and Module III (neuro- and muscle physiology) would be held in Denmark.

Dr. Heidrun Pickenbrock gladly accepted the invitation to lead the modules on site. Wendy Martin also took the opportunity to participate in the module as she is the mentor of the trainees. This was a particular challenge for her because she also took care of her 2-months-old daughter.
Due to the small number of participants, it was planned to work on the usual 1.5 day contents of the didactics, neurophysiology and muscle physiology modules within one day. This was achieved as all three had been prepared very carefully.
In the future, the Scandinavian Arge members will be in Germany every 1.5 years for Module I - the practice module. Here so much practical work is done that the exchange in German/English and on the basis of the practical work has already turned out to be problem-free in earlier years.
Translated with www.DeepL.com/Translator - modified